Automated recovery process and efficiency improvement
Data Resiliency Automation provides you a tool to automate recovery process by creating recovery points. It provides on-time availability of sensitive data, and improved Recovery Point Objective (RPO) and Recovery Time Objective (RTO).
Provide Awesome Service With Our Tools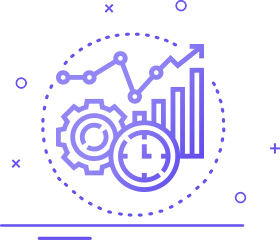 Automation of DR workflow and testing
Automatic Recovery minimize the efforts and time and avoid last-minute issue or last minute failure. UnboxDC supports for all applications and database workflow.
Automated failover and failback
An auto process for automated failover and failback operations which is totally error-less. It also provides logs on dashboard to monitor data replication.
Continuous data replication
Replication of data to disaster site continuously until full data replicated at that site which can be monitored through plateform that provides stats of RTO.
UnboxDC provides a best automated recovery and replica over cloud services. we have 5+ years experience in this service.
100+
Hosting Professional